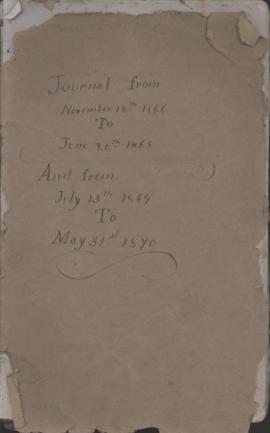 AU TAS UTAS SPARC RS32-1
Unidad documental simple
1866-1870

Parte deMitchell Papers
Diary of Sarah E.E. Mitchell of Lisdillon on the East Coast of Tasmania from November 12th 1866 to June 20th 1868 and from July 13 1869 to May 31st 1870. From the age of thirteen she daily noted in her journal the state of the weather, her routine activities about the house and property and visits of friends.
Sarah E.E. Mitchell