Showing 3 results
Archival description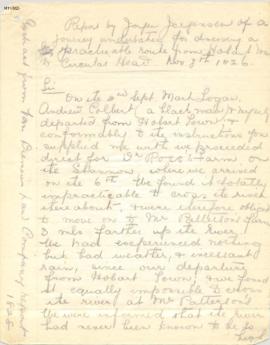 AU TAS UTAS SPARC M11-3-2
Sub-item
1826-1827

Part of Meston Papers
Copies of diaries of Jorgen Jorgensen, including Journey to Ouse Plateau, Repat of Jorgensen to V.D.L. Co. on route between Hobart and Circular Head, and Journal kept while exploring from Circular Head to the Pieman River, 1826-7.
Archibald Lawrence Meston
Two articles written by by A.L. Meston on Jorgen Jorgensen.
Archibald Lawrence Meston